Published on May 18th, 2012 12:32 AM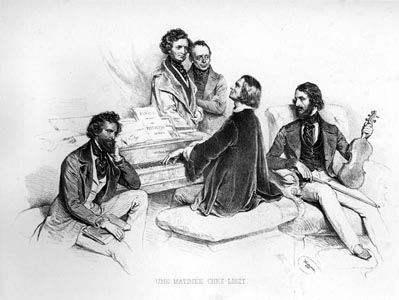 Berlioz with friends, in Liszt's home

MUSICAL STRUCTURE

Les Troyens is scored for a large orchestra, with piccolos, English horn, four bassoons, trumpets and piston cornets, six or more harps, two dozen players off-stage, and an enormous chorus.

Technically speaking, it has the structure of a numbers opera, but Berlioz doesn't always engage in traditional recitatives and arias, but also employs freer structures such as monologue, scene, and pantomime. His dialogues and narratives are set down over orchestral movements rather than a simple accompaniment. The orchestra therefore does fill the gaps and provides imagery, which in some respects evokes Wagner's operas of the same period.
...