Published on June 6th, 2012 09:59 PM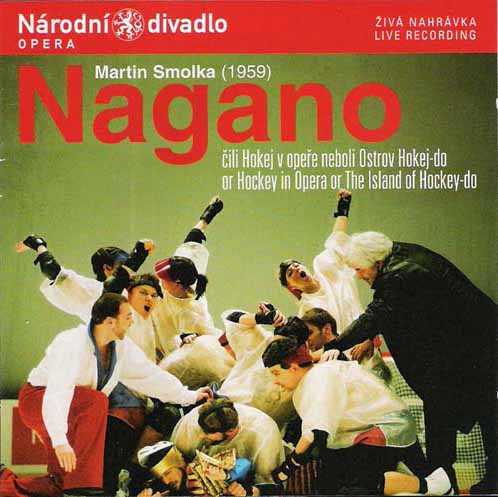 Luiz Gazzola has interviewed Martin Smolka, the acclaimed contemporary composer, whose opera Nagano was very well received by critics. The interview was initially scheduled to happen in-person in Prague, but Mr. Smolka had to be absent from the city during Almaviva's visit, so we did it over Skype the week before, on June 23, 2012. Click on Read More then scroll down for the full interview. [Opera Lively interview # 33]

Mr. Smolka is the leading representative of his generation of Czech composers, widely recognized at home and abroad.

From his student years he followed his own temperamental and aesthetic tendencies in a self-conscious way, seeking to define his own musical originality. He then systematically based his musical language on his introspective insights. It is a language dominated by slow tempos, "detuned" consonances, a dreamy, melancholic mood, and playfulness in the use and treatment of unusual sounds.

In 1983 he co-founded Agon, a group specializing in contemporary unconventional music in which he worked as artistic director and pianist until 1998. In the course of Agon projects he has also carried out research (quarter-tone music by the pupils of Alois Hába, the 1960s in Prague), and the realization of graphic scores and conceptual music (the works by John Cage, Cornelius Cardew, Daniel Goode and Milan Grygar).

He co-authored the book Graphic Scores and Concepts. ...