By sospiro (Annie), Opera Lively Media Consultant
The trip
As I arrived, Seattle was experiencing the worst snowfall for over 50 years and the only topic of conversation was the weather, so I felt right at home straightaway!
Seattle Opera website lists a good selection of hotels and I had chosen one from that list and it really couldn't have been better - five minutes walk from the opera house.
I had tickets for the matinee and for two evening performances, three pre-performance talks and planned to attend the Speight Jenkins Q&A sessions after each performance.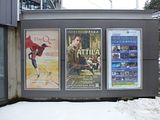 The snow rapidly disappeared and I was able to do some sightseeing, Seattle really is a beautiful city. I had always wanted to visit the
FHCRC
as this was where José Carreras had his life saving bone marrow transplant and it was through Carreras that I got into opera. I just walked in off the street clutching a small cash donation & was received like royalty. I met some wonderful & dedicated people that day.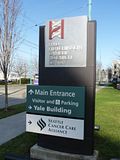 My enthusiasm for opera far outweighs my knowledge so I can't do a proper review. Suffice to say I loved the production; John Relyea was superb but I also really liked Finnish bass Mika Kares and will follow his career with interest.
The Q&A sessions are open-ended & go on until everyone has had a chance to ask their question & I sat in awe of Speight Jenkins' knowledge. He has no idea what questions will be asked and nothing is scripted and each session is so interesting and so entertaining, I didn't want it to end.
---------------------------------
Attila
Music by Giuseppe Verdi
Libretto Temistocle Solera with additional material by Francesco Maria Piave
Evening performances
14th, 18th, 21st, 25th & 28th January 2012
Attila: John Relyea
Foresto: Antonello Palombi
Odabella: Ana Lucrecia Garcia
Ezio: Marco Vratogna†
Leone: Michael Devlin
Uldino: Jason Slayden†
Matinee performance
22nd January 2012
Attila: Mika Kares†
Foresto: Russell Thomas†
Odabella: Susan Neves†
Ezio: Marco Vratogna†
Leone: Michael Devlin
Uldino: Jason Slayden†
-----------------------------------------------------
Conductor: Carlo Montanaro
Stage Director: Bernard Uzan
Costume Designer: Melanie Taylor Burgess
Lighting Designer: Connie Yun
English Captions: Jonathan Dean
Costumes: Seattle Opera
† Seattle Opera debut
Attila pre-performance talk given by Seattle Opera's Director of Education, Sue Elliott
I had booked to see the pre-performance talk as I knew & loved the story behind the opera with its analogy to the Risorgimento but what I was totally unprepared for was an introduction to another story and another opera altogether. Sue explained how Verdi had hoodwinked the censors and then surprised us by telling of a recent incident of censorship involving an opera called
The Refuge
which had been commissioned by Houston Grand Opera. Sue had been working at HGO at the time and had been involved in the research and production of this new opera recounting refugees' stories.
I was totally fascinated by this and speaking to me personally after her talk, Sue not only told me about the background but was kind enough to email me copies of the original libretto which had caused some controversy and which wasn't used in the final version.
Most of the work had been completed; the refugees had told their stories, Leah Lax had written the libretto and Christopher Theofanidis had composed the music. Sponsors were still needed but one of these potential sponsors told Sue he thought that HGO had been 'so brave' with the opening part of the libretto. At first Sue didn't understand what he meant and admitted afterwards that she'd been naïve. This is the section to which the sponsor was referring, sung by young male [M] and female [F] Nigerians:
F2:
The oil company laid out pipes
On top of the street where we walked.
They tore up our land. Then pipes broke
Under Ogoni fields.

M2:
Smoke and fire out of the ground.
Foul mist over the crops.

M1:
Oil in the dirt. Nothing grows.

F1 and F2:
You fall from the load on your head, too sick to stand.
There's death in the dirt. Death in the air.

F2 and M2:
Death in the water. Fish die. People die…

--------------------------------
For those who are unaware, there has been huge controversy about Shell Oil's involvement in Nigeria. There is
information
available on the internet. And the photo of the woman with the Shell Oil umbrella which tells its own story.
Considering that 95% of Houston is connected to the oil business, this would indeed be a 'brave' libretto. The companies would still offer support but the audience would be angry and an angry audience may not want to return.
So HGO took the difficult decision to 'self-censor' and took the very unusual step of asking the librettist to change the words. Even though the original had been agreed & contracts signed, Leah Lax consented to make changes.
This is the final version. The 'him' referred to is the young Nigerians' father and the 'they' are rebels.
Soprano:
We begged him.
We begged him to leave.
We begged our father to go
But he wouldn't.
They tore up our land.

Chorus:
They came …
Then they came …

Soprano:
They tore up the streets
Where we walked
Where we lived.

Chorus:
Then the rebels came and took him from our house.
Smoke and fire out of the ground.

Chorus:
Foul stench over the crops
Fish die. People die.

Quartet [soprano, mezzo-soprano, tenor, baritone]:
They torched all of our land,
Nothing grows.
Bodies in dirt, bodies in streams.
Nothing grows.
Death in the water, death in the air.
Dying so common, you stop caring.

All:
Then you die like something without value

------------------------------------------
Very different.
------------------------------------------
Reference
Houston Chronicle
New York Times